The most robust event management platform.
Running a conference can be hard enough without thinking about how you're going to process tickets, show speakers, workshops, and other content. We wanted to create a product that would allow anyone to administer and run a conference with ease. We also wanted to allow for ultimate flexibility in the type of conferences that could be run through the system. This platform allows for event management to operate the same way you would operate a blog or personal website. Define some content models, and then create relationships between them.
The product can be tailored to specific types of users: event planners, CEOs, and developers.
To come together.
When brainstorming and thinking about what this product does, I kept coming back to ancient Greece. I am a big fan of philosophy, and Plato is a particular favorite of mine. The name Symposium was what I was thinking over and over again. I thought it made perfect sense.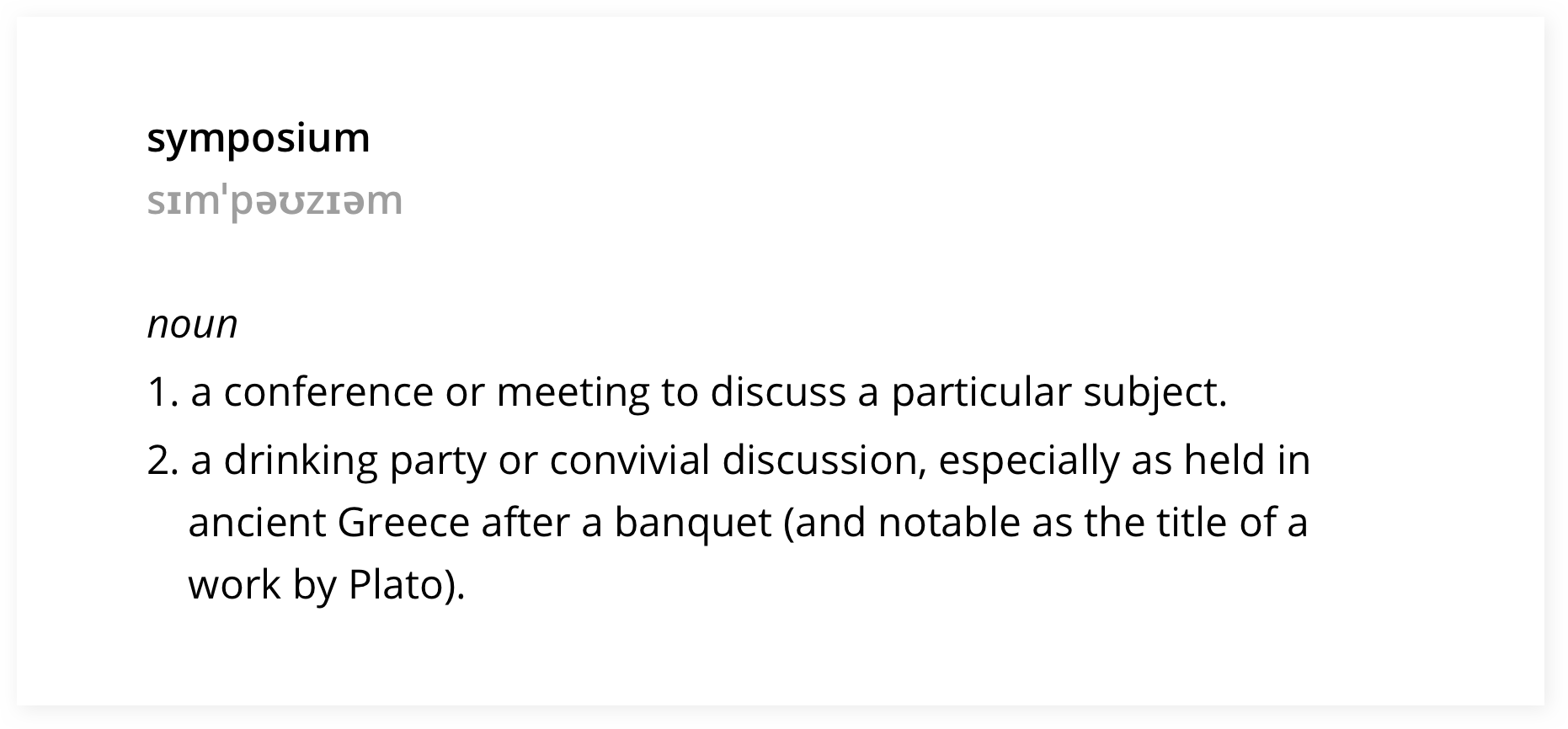 Taking into consideration that this would deal with many such events, we opted to pluralize the name to Symposia.